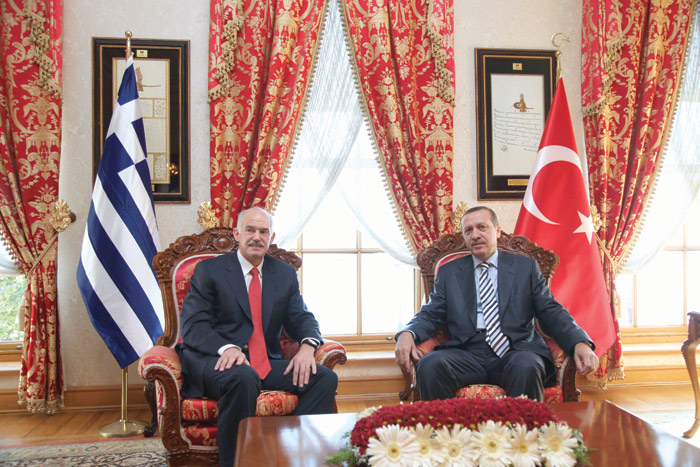 Harsh language was used by George Papandreou on Turkey before Tayyip Erdogan. The Greek Prime Minister Papandreou said that the international community not to legitimize the invasion. At the same time he complained about the air space violations by Turkish military aircraft, stressing that such actions are not going to change the status of the Aegean.
"What is Turkey trying to prove?" "On Wednesday, eight Turkish planes flew over a Greek island," Papandreou said. "This might be routine for Turkey, but such actions lead Greek people to wonder whether Turkey is seeking a different course."
The website of the Turkish military admits that Turkish F-16s were intercepted twice by Greece's French-built Mirage 2000 jets on Wednesday southwest of the Greek island of Lesvos and north of the Greek island of Chios. Greek military said that their jets intercepted Turkish planes seven times since Jan. 1.
Part of Papandreou Speech (in Greek):
Further reading: