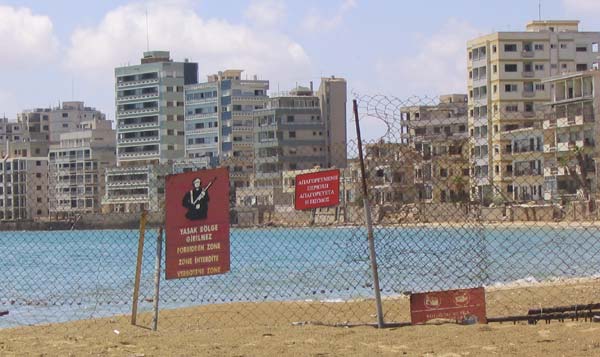 A group of Members of the European Parliament were visiting churches in the Famagusta area today to determine their condition while the incident happened. According to Sigmalive.com, when they entered the churchyard of St Zonis church in Famagusta when 'police officers' showed up at the scene and arrested former MEP Yiannakis Matsis, the director of the Famagusta Refugee Movement, Loizo Afxentiou, the Polish MEP Jaroslaw Walesa (the son of former Polish leader Lech Walesa) and another Polish MEP. The passports of the rest of the group members were confiscated.
President Christofias and the embassy of the involved foreign MEP's has been informed of the incident. UNFICYP reports that the 'prisoners' will be released in a matter of hours.
UPDATE 1:
The 4 men who were arrested did cross into the Varosha fenced area which is bordering with the church. The President of the European Parliamen Jerzy Buzek has been also informed about the incident.
UPDATE 2:
Latest reports say that the 2 foreign MEPs were released as well as everyone else from the group that had their passports confiscated except the ex MEP Yiannakis Matsis and Loizos Afxentiou of the Famagusta Refugee Movement to be charged for trespassing in what they call 'military area'. In the meantime the ones released are refusing to leave until everyone is let go.