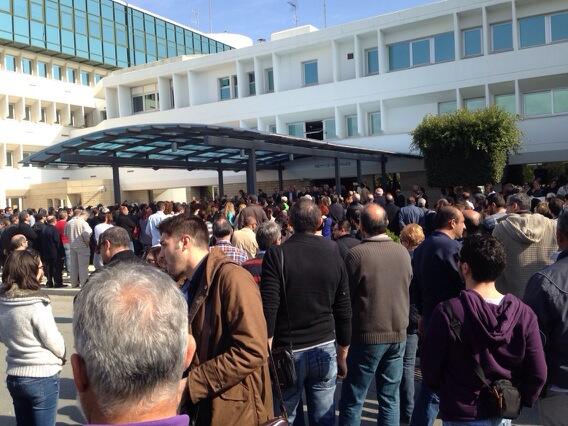 Cyprus Telecomminications Authority (CYTA) employees started last night their 3 day strike following the decision of the five unions involved with the agency. CYTA, currently the largest and market dominant telecom in Cyprus, is one of the three semi-government organisations that are set to be privatized as part of government agreement with Troika. Selling off the three organisations will earn the government a much needed 1.4 billion euro.
According to the unions the strike will continue until their requirements are met, which include safeguarding employment and pension rights for all employees of CYTA and employee participation in the process of privatisation. All branches will be closed and only essential services will be maintained by employees during the period of the strike. Consumer telecommunication services will not be affected – partly because CYTA unlike Electricity Authority of Cyprus is not in a state of monopoly.
CYTA Board of Directors called the unions to show restraint and withdraw any of the announced strike actions.