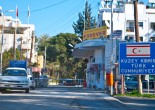 This documentary was broadcasted in 1985 (11 years after Cyprus was divided) and explains what led to the 1974 events from an objective point of view. Please watch and post your comments!
Mar, 05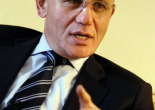 The former Turkish Cypriot leader, Mehmet Ali Talat, in an interview at the TV programme Kipris criticised Ankara's attitude towards Republic of Cyprus.
Sep, 24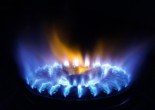 If a revenue is seen from the exploitation of the hydrocarbons in the exclusive economic zone of Cyprus, it will be shared between the two communities.
Sep, 23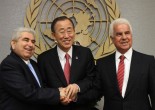 The UN Secretary General, Ban Ki-moon is meeting the two Cypriot leaders today in Geneva in an attempt to revive the peace talks.
Jul, 07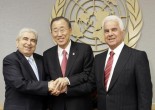 Turkish Cypriot leader Derviş Eroğlu, said that if a solution to the Cyprus problem is it be found it will be within the next three to five months and stressed that the process cannot continue indefinitely.
Jun, 21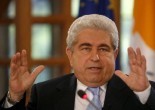 Cypriot government supports the full integration of Turkey's in the European Union but that it shouldn't be taken as an open cheque
May, 30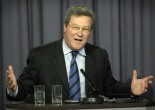 The Special Adviser on Cyprus for the UN's, Alexander Downer has made clear in an interview he gave yesterday for the newspaper 'Yeni Duzen' that as long as the Cyprus problem remains there is no hope for Turkey becoming a member of the European Union.
May, 17