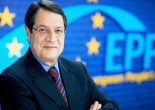 Speaking at the 14th congress of the political party DISY, Nicos Anastasiadis announced today that he will be a candidate in the upcoming presidential elections.
Feb, 11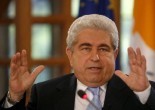 Polys Polyviou presented today his report from the investigation on the explosion at the Florakis Naval Base at Mari.
Oct, 03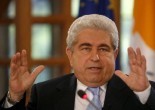 Today was the first time in history that a President of the Republic of Cyprus has testified at an investigative committee.
Sep, 05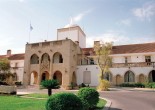 The following are the new members of the cabinet after the Government "reshuffle": Minister of Foreign Affairs Erato Kozakou Marcoullis Minister of Finance Kikis Kazamias (served in the past as Minister of Communications) Minister of ...
Aug, 05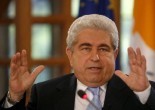 In an emergency Cabinet meeting today, President Demetris Christofias requested the resignation of all its members in order to speed up the government restructuring.
Jul, 28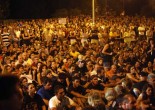 A crowd of around 15000 people gathered tonight outside the presidential palace in Nicosia, in the biggest protest since the deadly explosion at the Naval Base at Mari.
Jul, 19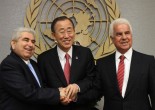 The UN Secretary General, Ban Ki-moon is meeting the two Cypriot leaders today in Geneva in an attempt to revive the peace talks.
Jul, 07