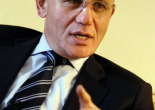 The former Turkish Cypriot leader, Mehmet Ali Talat, in an interview at the TV programme Kipris criticised Ankara's attitude towards Republic of Cyprus.
Sep, 24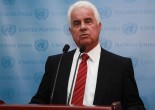 The Turkish Cypriot Leader Dervis Eroglu stated today that both the Turkish Cypriots and Turkey have rights over the marine wealth of Cyprus.
Aug, 04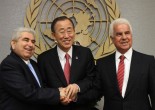 The UN Secretary General, Ban Ki-moon is meeting the two Cypriot leaders today in Geneva in an attempt to revive the peace talks.
Jul, 07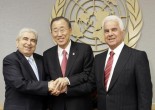 Turkish Cypriot leader Derviş Eroğlu, said that if a solution to the Cyprus problem is it be found it will be within the next three to five months and stressed that the process cannot continue indefinitely.
Jun, 21
Turkish Cypriot students will be allowed entry to Turkish Universities with the exception of students who studied in the Republic of Cyprus.
Jun, 09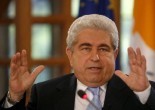 Cypriot government supports the full integration of Turkey's in the European Union but that it shouldn't be taken as an open cheque
May, 30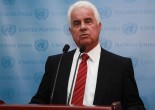 The Turkish Cypriot leader according the the Turkish Cypriot newspaper Yeni Volkan, stated at a panel with subject the invasion, that 'war will break out' if the Republic of Cyprus proceeds with exploitation of the ...
May, 15