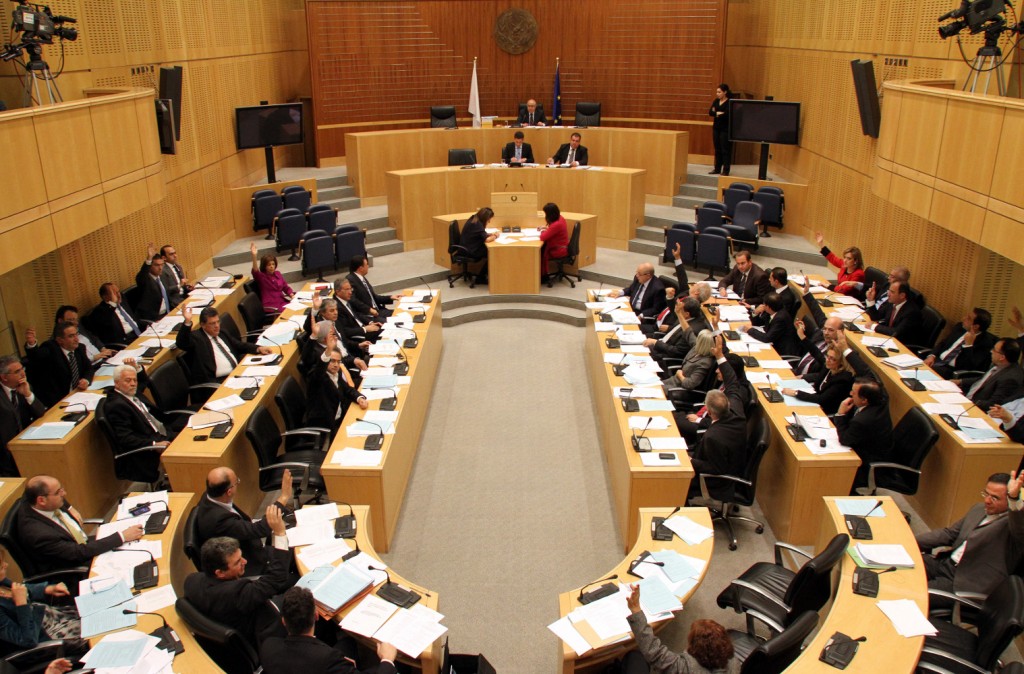 According to a press release by the Anti Cancer society, Members of the Parliament, are smoking inside the parliament building violating the smoking ban they voted themselves. Criticism came after complaints by the Green Party's MP Giorgos Perdikis and an internal memo by House of Representatives president Yiannakis Omirou, reminding MPs that smoking inside the building is prohibited.
The law banning smoking in public places, clubs, bars, and restaurants has been voted in July 2009 and has been active since January 2010. The police has been particularly tolerant with both smokers and owners of businesses which allowed their customers to smoke indoors. While smoking especially in clubs and bars is widespread very few fines are being issued and as it turns out this is not the first time complaints have been filed about MP's breaking the same law inside the very place where they voted it.
The press release sent out earlier today by the Anti-Cancer Society describing the MP's activities as a "disgrace" for breaking laws they had voted for themselves.
"How do we expect people to obey the law when members of the parliament violate it at their leisure?" asked a representative of the anti-cancer society. "How do we expect restaurants and clubs to force people to not smoke indoors? They give a really bad example, they are irresponsible and they should be ashamed. Today I went to court and there was an ashtray in a courtroom. Where people go to explain to a judge why they were smoking indoors, there was someone who smoked indoors," he said.
The press-release claimed that a "smoking room" was created inside the parliament to allow parliament members to smoke without having to leave the premises as the law dictates.
Furthermore it's been reported that similar behaviour is also evident in the Courts between sessions.