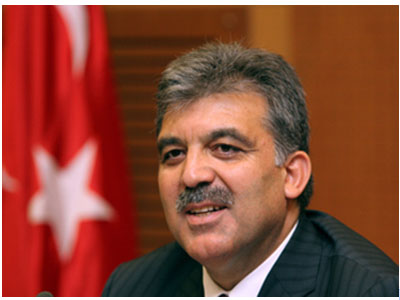 The Turkish government withdrew their appointed ambassador to the occupied areas, Turkmen Kaya and replaced him by Hali Ibrahim Aktsa, the man who is believed one of the initiators of the economic measures that caused the anger of Turkish Cypriots. The action which is described by Turkish media as a shock, is part of efforts by the Turkish government to impose structural changes in the financial management of the Turkish Cypriots.
A larger rally is being organised for the 2nd March by the Trade Union platform in order, as stated in their notice, in order to make the Turkish Cypriot leadership realize the desires of the Turkish Cypriots and to terminate their undemocratic policy.
In the meantime, next week, the Turkish President Abdullah Gul is expected to meet with the occupation leader Dervis Eroglu to discuss measures for reducing the tension between Turkey and Turkish Cypriots.
Update 11/02/2011 13.50 pm:
A new article on Sigmalive.com says that Serdar Denktas suggested that the talks should be suspended and a referendum must be held. Mr. Denktash speaking last night at the Turkish television channel NTV, said that Hali Ibrahim Aktsa "was one of the reasons that led to demonstrations" and that all developments "suggest that Turkey abandons the TRNC".
"If the Greek Cypriots tell Mr Eroglu: you can retire now we will talk directly with Turkey; Mr Eroglu will not know what to answer."
Mr Denktash then proposed that the talks are interrupted and a referendum to be made in North Cyprus to decide whether Turkish Cypriots have not abandoned the idea of an independent state.