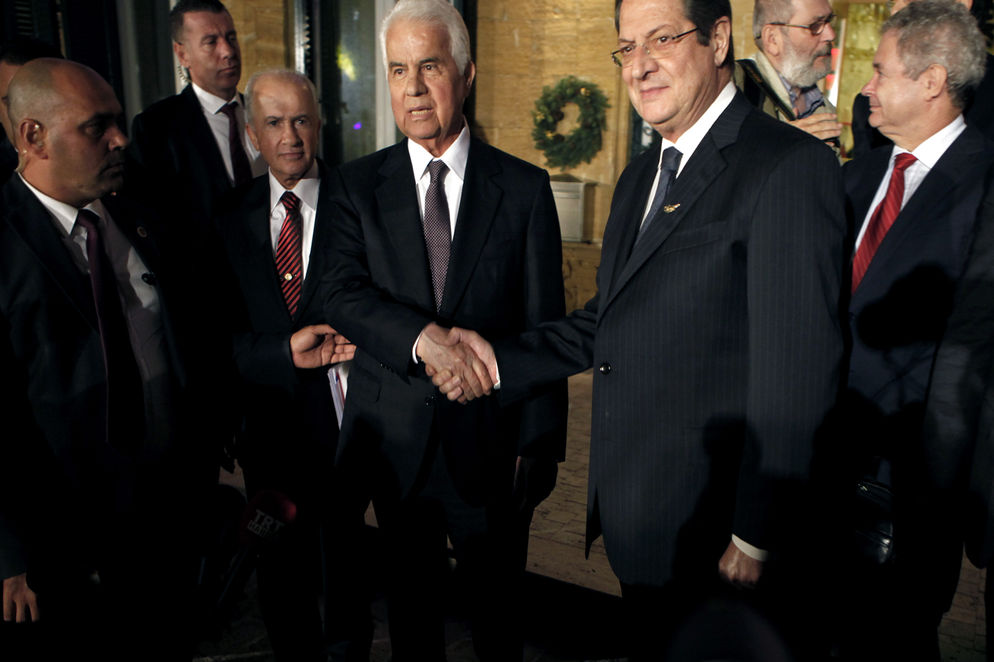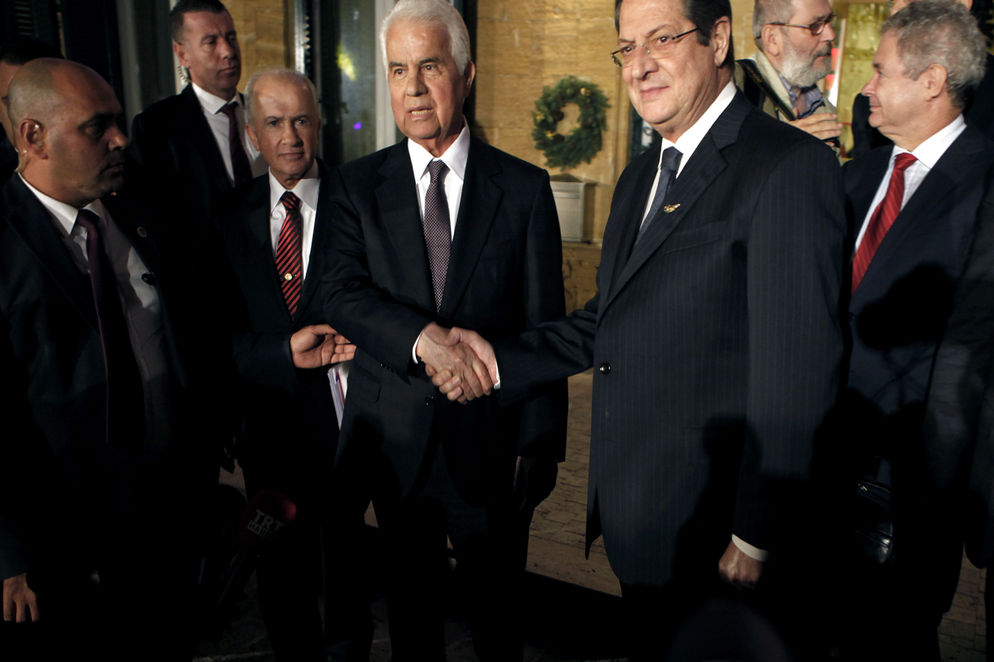 Tomorrow at 11.30 am the first meeting after the acceptance of the joint communiqué will be held between the president of the Republic of Cyprus Nicos Anastasiades and the Turkish Cypriot leader Dervis Eroglu. The meeting will be short and procedural in nature but it marks the resumption of negotiations towards a solution of the Cyprus problem. The Special Adviser to the UN Secretary General, Alexander Downer will not be present – it's been rumored that his mission in Cyprus has ended as part of the agreement of the joint communiqué. It its expected that his position will be taken by the Special Representative of the Secretary General, Lisa Buttenheim.
The president is expected to explain the joint statement and answer to the concerns of the political parties within the week.
Updates from the Turkish Cypriot side
From the Turkish Cypriot side, the neogitiatior Osman Ertoug will also be replaced by Kountret Ozersay who served as a negotiator in the past. According to Turkish Cypriot press, there are two scenarios for the current negotiations, the first seeing the problem resolved until May before the European Parliament elections while the second one suggests the negotiations will continue until the end of August after the presidential elections in Turkey.
What's your opinion? Is this time going to bring a solution to the Cyprus Problem after 40 years?