Turkish continues to threaten the Republic of Cyprus not to proceed with the Natural Gas plans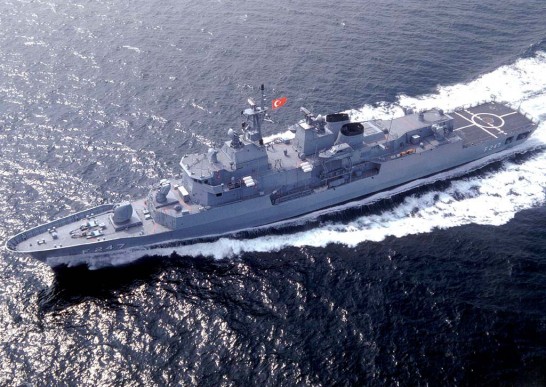 Turkey announced that will be sending military frigates in order to prevent the planned drilling on 1st October for oil and natural gas within the Exclusive Economic Zone of Cyprus. Defence Minister Demetris Eliades stated after a ceremony at the Military School in Greece that the Government is in continuous communication and coordination with Athens and are together following the events taking all the necessary actions. He also said that we are going through hard times, the provocative statements from Turkish government officials are well known, but states and societies are being judged during their difficult times and we have the courage and strength to face and overcome together our problems.
Diplomatic sources in Athens estimate that Turkey like before will not hesitate to carry out its threats, but in the meantime they remind that Ankara position is lacking international legitimacy and is has not been respected by neither the US or Russia. Washington's position on the Turkish threats is that the Republic of Cyprus has the right to exploit its Exclusive Economic Zone and Moscow's response expressed its support over the sovereignty of Cyprus and called Turkey not to interlink the mining operations with the ongoing peace-talks. Furthermore if these threats become actions, Ankara will be committing a public relations suicide by exposing itself again as the troublemaker of the region during volatile times.
Page optimized by WP Minify WordPress Plugin