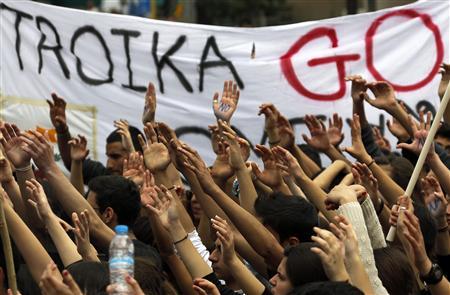 When asked about his thoughts on yesterday's student protests against Troika, Mr Kyriakos Kenevezou expressed his respect and understanding of the student march that took place yesterday. He also added that we need our students to be productive in the classroom and do their part in building their future. He promised to do his best with all his associates to ensure a better future for the new generation.
He asks teachers and parents no to panic and to keep their children calm and concentrated on what they have to do.
The minister is in talks with the minister of finance Mr Sarris to discuss the very popular question of teachers losing jobs. No one intents to send people home but no one can make any promises in such times.