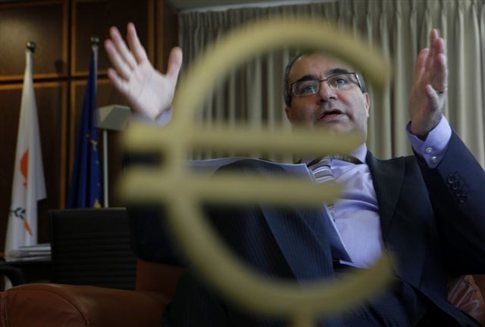 Despite the fact that the previous government appointed him as the governor of the central bank Mr Panicos Demetriades is blames Demetris Christofias government for the current situation in the banking sector and the economy in general.
He unveiled that Laiki Bank was not shut down last June because the former president implied that it should be kept on life support until after the elections so that the new government will take the burden of such an important action.
He also blames the Greek bond haircut as one of the major factors which helped develop such an outcome.
The two biggest banks would be in a much better state without the Greek bond haircut
Regarding the delay to take action the Central Bank Governor claims that he warned the president several times for the dangers in our banking system but he was delaying talks with the support mechanism in hope of help from someone else.